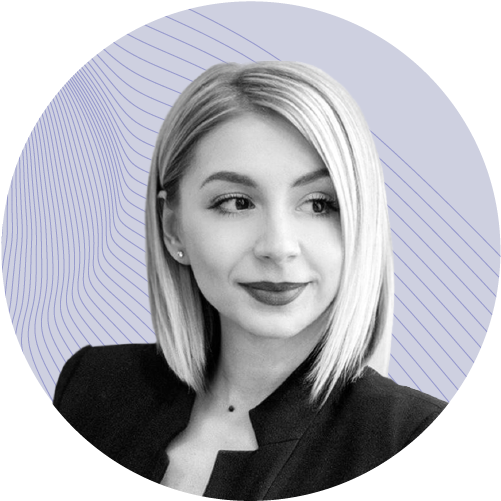 Athina Polina Dova
Biography
Athina Polina Dova is the COO & Co-Founder of Owiwi but also serves as vice president on both the Board Of Directors of Gi-Cluster Corallia and the International Union of Professional Trainers.
She graduated from Law School with a specialization in Labor Relations and Labor Disputes and has been an active member of the Athens Bar Association since 2012. She holds an MSc in International Business and Management from the Alba Graduate Business School.
Before launching her own startup company she worked for companies such as Alpha Bank, General Electric and Upstream S.A.
She has many publications, reports and awards in the domestic and international business scene such as: Turning Points Global Agenda for Greece 2018 (New York Times), Fortune Magazine 40 under 40 list, International Women Entrepreneur Award 2017, Greek International Women Awards (Entrepreneurship Category) 2018 , Female Role Model of the Year 2019 Global Startup Awards.
She is an active member of Lean in Organization, which aims to create a global community that encourages women to pursue their professional goals, and helps companies build inclusive workplaces where women of all identities are supported and empowered.
For the last year she has been involved in the creation of vocational guidance, employment and empowerment programs in child protection institutions through the actions of the Mum Institute.
Talk Details
Creating symmetry in a random world
Based on statistics, 9 out of 10 startups globally – fail.
At the same time, there is a surging boom in the number of new startups around the world, significantly surpassing the economic indicators of any other year.
What are we missing here?
Since the possibilities of succeeding are so low, what makes people challenge the status quo and to try and create new realities despite the odds they face?
Is there such a thing as 'good' or 'bad' ideas? Do all good ideas succeed and are all bad ideas destined to fail?
Nassim Nicholas Taleb said: "No matter how sophisticated our choices, how good we are at dominating the odds, randomness will have the last word".
So, what if all those 'rebels' are actually trying to create symmetry in such a random world?
Let's explore it together in TedxSitia!