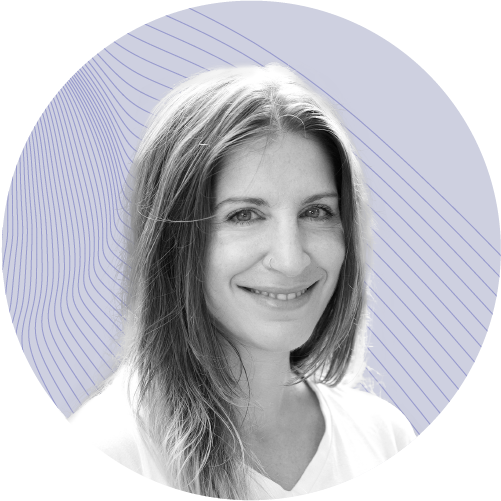 Christina Kalliodi
Biography
Christina Kalliodi is a music therapist and psychotherapist, the Program Lead on the transnational Master's program in Music Therapy of the Metropolitan College in collaboration with Queen Margaret University in Scotland.
Since 2006 she has been working with people with difficulties. In 2016 she founded 'ηχώ'(echo) Music Psychotherapy Center offering sessions to children, adolescents and adults.
Since 2019 she has collaborated with the 'Angels of Joy' nonprofit organization, designing and implementing a music therapy program for hospitalized newborns and their families in the General Hospital Aglaia Kyriakou. She has also participated in groups at the Child Psychiatric Clinic's Inpatient unit at the General Hospital Agia Sofia, and in the department for people with special needs in Western Athens, also in the NGO Iasis residential care center.
She studied music at the Ionian University and music therapy at Anglia Ruskin University in the UK. She re-trained and gained clinical experience in the Neonatal Intensive Care Unit at the Louis Armstrong Center of Music and Medicine at Mount Sinai Hospital in the USA. She is trained in Pediatric Palliative Care and the music psychotherapy method 'Music and Imagery' as well as Existential-Phenomenological psychotherapy.
She served as president and representative of the Greek Association of Graduate Professional Music Therapists in the European Music Therapy Confederation, she is on the editorial team of the interdisciplinary music therapy journal 'Approaches' and is a member of the International Association for Music and Medicine, the Greek Society for Child and Adolescent Palliative Care and the Hellenic Society of Acoustic Ecology.
Talk Details
First sounds: A Musical Embrace
Do you remember the first sounds you heard? For many newborns, the unwelcoming and disturbing sounds of the intensive care unit suddenly becomes their daily reality. In this talk we will see how the specialized use of music – music therapy – comes into the Neonatal Intensive Care Unit and changes the concept of caring for infants, their families and the medical and nursing staff.