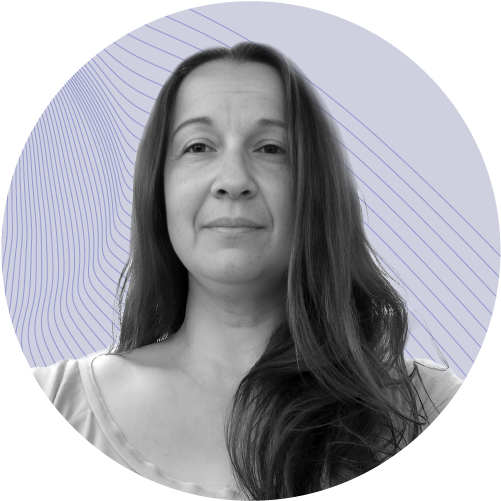 Maria Mantzila
Biography
Maria Mantzila was born in 1977 in Athens and studied at the Pedagogical Department of Elementary Education of the National and Kapodistrian University of Athens. After serving in various schools in Attica, she moved permanently to Sitia and for the last ten years she has been the head teacher of Armenoi Primary School in Sitia.
Her vision is the existence and operation of a school that will act 'as a window to the world' for its students. A school that will broaden horizons, open paths, provide opportunities and possibilities for all children to develop their talents and that will give everyone, students and teachers, a chance for free expression and creativity. Based on all the above, through seminars, training and corresponding postgraduate studies, she adopted an orientation towards educational technology, robotics and European programs.
Beyond school, she is active in various voluntary groups. As a member of the Theater of Sitia, she participates in the workshops and performances of the Adolescent and Children's Stage, she has taken part in the organization of the Sitia Children's Festival, in the activities of the Reading Club, in the organization of the Children's Hidden Treasure Hunt of Sitia and in various other individual actions for children.
Talk Details
And everything will start in a different way…
'How hard is it to create everything from scratch when something is there already?' Very difficult, I thought, and prepared for the biggest 'dive' of my life.
The one who would try to bring an entire school and an entire society to 'today'. So, a deep breath, and here we go.
Many new ideas, collaborations, approaches, much effort, persistence, smiles, disappointments, disbelief, insults, humor, enthusiasm and what I did not experience and what resources I had to call on to overcome the resistance of the Establishment…
And yet ten years have already passed since the day I first saw the building and from the moment I had my first thought. 'Don't panic and everything will start in a different way'!