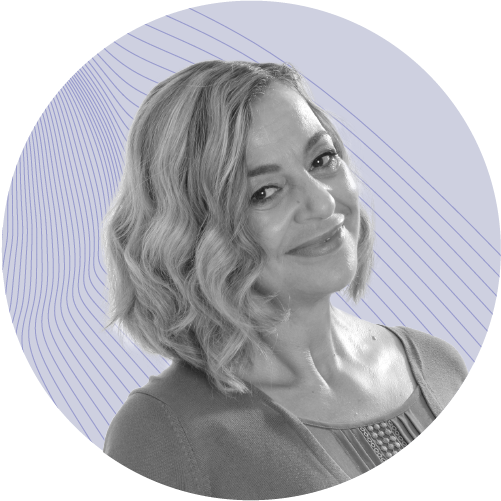 Agni Mariakaki
Biography
Agni Mariakaki is a psychologist and social researcher. She has run the research firm MindSearch since 1995, and has conducted over 4,000 focus groups for more than 300 brands in over 15 countries.
She has an M.A. in Organizational Psychology from the University of Lancaster and an M.Sc. in Extra Verbal Communication from the Institute of Synergology in Paris.
A graduate of the Academy of Emotional Intelligence, Manchester, under Dr. Paul Ekman, she is an accredited trauma therapist under Dr. Jane Simington in collaboration with the University of Alberta, Canada, a Certified Master Trainer and Coach in Neuro-Linguistic Programming, with the International Institute of NLP, under Dr. Richard Bandler, a Certified Design Thinking Facilitator with Bricks and Business, Denmark, a Lego Serious Play Facilitator, with Rasmussen Consulting, Denmark, a Member of the Women in Business Committee of the Hellenic-American Chamber and a Member of the creation team of MAMEM, innovative software for the social and professional inclusion of people with special needs.
Questory, an Entertainment app to familiarize children with historical places, received an award from Google.
Her book entitled 'You deserve to be happy' has been listed in the top ten audience awards for 2022. On YouTube she presents psychology topics and is followed by 110,000 subscribers.
Talk Details
The power of the Phoenix and the Art of Rebirth from your ashes
We are moving into a new world, with constantly new and unpredictable challenges, and unexpected difficulties.
We will need to learn to turn the difficult experiences of our lives into a pathway that guides our personal development.
We will need to build within ourselves the mental skills that lead a person to be reborn from their ashes, even better than before.
In other words, we will need to unlock the abilities of the Phoenix, who rises anew from the fire and ashes.