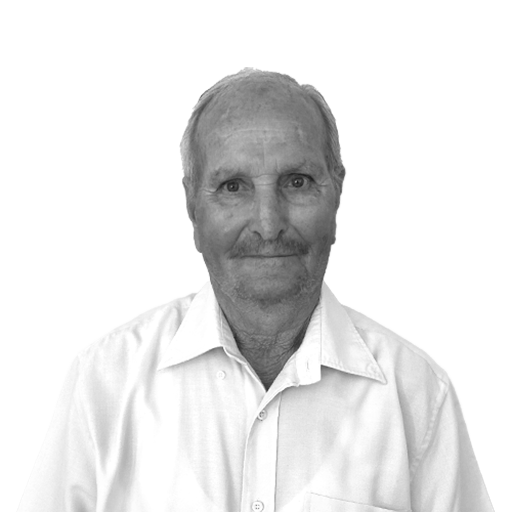 Giannis Vardas (Lyrarogiannis)
Biography
I was born in the village of Kroustas in 1946, and my formal education only goes up to elementary school. After finishing school, I did all the kinds of work one can find in a village on the land and with the animals.
When I was 13 I started learning to play the lyre without teachers. Time passed, and I went to serve in the military and returned. I married Sofia Karofylou, and we had two children, Manolis and Maria.
In the army I happened to read Nikos Kazantzakis's book about Alexis Zorba and it was the first time in over 10 years that I had a book in my hands. From then on, I have read many Greek and foreign authors. I was greatly influenced by them and managed to become what I am today.
For my personal reasons, I chose to make my living farming animals. I took my animals, my lyre, my books, and my pen for writing down my thoughts, mantinades and poems. Many people have passed through my little metohi, many teachers, mainly philologists.
I have done numerous Cretan music nights on all Cretan TV channels and have given many interviews. ERT3 has recorded me four times. I have worked with Dora Stratou and Domna Samiou.
I have written two books, one in plain text and one with poems.
Talk Details
Thoughts also exist in the mountains
Description: Thinking has no borders. It is not limited only to schools and universities. It can happen without teachers. On the 20th of May, I take my sheep up to the mountains where I stay until the Feast of the Assumption on August 15th. Most days, I am alone.But I have my companions – my lyre, the books, and my poems. I do not let my thoughts rest except at night when sleep takes me.
My occupation may not be the best but I believe it holds a kind of holiness since I offer something good to humanity. Only good. As for my poems, they too have the same purpose. They all bring a message for the young people. The texts I have written in plain text also have the same thoughts and the same goals. For no other reason. Not for me to be called a writer. Of course not. But to put down on paper all the life and the work of the older generations.