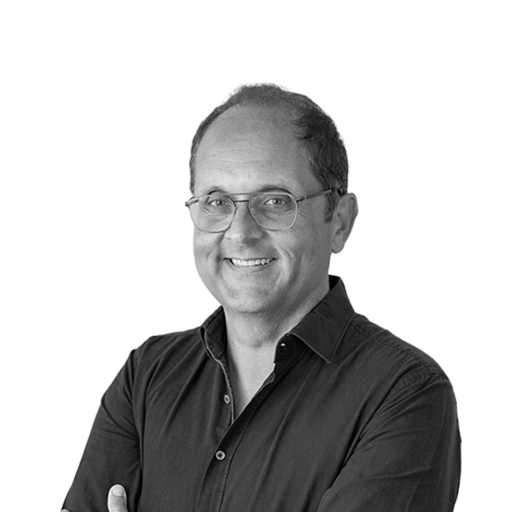 Nasos Zagotis
Biography
Nasos Zagotis was born on February 17, 1970 in Athens. He completed his secondary education at the General Lyceum of Sitia in 1987. He graduated from the Dental Department of the School of Health Sciences of the National and Kapodistrian University of Athens in 1993. He was awarded a PhD from Georg August University in Göttingen, Germany in 2000. He received a Bachelor's degree in Theater Studies in 2020 from Rose Bruford College in the United Kingdom.
He has been working at his private dental clinic in Sitia since 2000, is actively involved in theater and cinema, is married to civil engineer Pelagia Petraki and has a daughter, Sofia.
Talk Details
Reflections on 3 stage adaptations of Erotokritos
Erotokritos by Vitsentzos Kornaros, this monumental poem of 10012 verses, has to be cut and adapted so that it can work on stage. We started working on this in 2018, despite our initial reluctance. A key axis of the adaptation was the association of Erotokritos with the soul that must unite with virtue (Aretousa) in order to be complete. The following year it was deemed necessary, due to departures and changes in the cast, to proceed with a new adaptation that focused on the self-reliance and psychological maturation of the characters. After the show was moved to Bologna, Italy in February 2023, we had to make an even bolder cut of the text that left no room for special readings. However, all worries were now gone. It was a great opportunity for everyone in the troupe to reflect on our connection to the poem and the people who enjoy it, in the past, present and future.